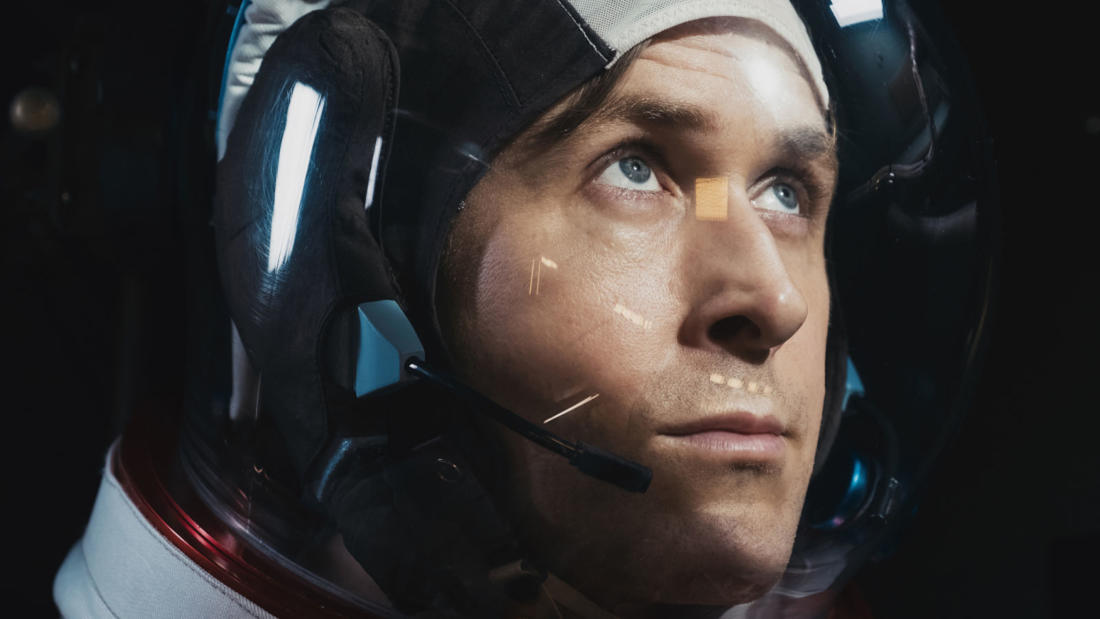 2019
with
Tracie Prater
Aerospace engineer, Materials and Processes Laboratory at NASA Marshall Space Flight Center
and
Drew Gaffney
Professor of Medicine (Emeritus), Vanderbilt University School of Medicine; Former NASA astronaut
First Man—

The history and future of manned space flight
Program Description
NASA aerospace engineer Tracie Prater leads a conversation on the history, challenges, and benefits of manned spaceflight, with former astronaut and professor of medicine Drew Gaffney, an expert in the impacts of weightlessness on the body. Presented as part of the 2019 National Week of Science on Screen.
Film Synopsis
The riveting story of NASA's mission to land a man on the moon, focusing on Neil Armstrong and the cost—on Armstrong, his family, his colleagues, the nation—of one of the most dangerous missions in history.
On the heels of their six-time Academy Award®-winning smash, La La Land, Oscar®-winning director Damien Chazelle and star Ryan Gosling reteam to tell the story behind the first manned mission to the moon, focusing on Neil Armstrong and the decade leading to the historic Apollo 11 flight. A visceral and intimate account told from Armstrong's perspective, based on the book by James R. Hansen, the film explores triumph, sacrifice, and leading under the pressure of grace and tragedy.
Image courtesy of PHOTOFEST
About the Speaker
Tracie Prater is an aerospace engineer in the Materials and Processes Laboratory at NASA Marshall Space Flight Center, where she is currently the materials discipline lead for the in-space manufacturing (ISM) project. Using the International Space Station as a testbed, ISM is responsible for developing the manufacturing capabilities needed to produce parts on demand during long duration, crewed space exploration missions. She also serves as a subject matter expert for NASA's Centennial Challenge on 3D Printing of Habitats, a public competition for additive manufacturing of structural habitats using recyclable materials and in situ resources (www.bradley.edu/challenge). She has a PhD in mechanical engineering from Vanderbilt University.
Dr. Drew Gaffney was born and raised in New Mexico. He earned his undergraduate degree from UC Berkeley and his medical degree from the University of New Mexico School of Medicine. From 1979 to 1992, he was a professor of medicine specializing in cardiovascular disease at the University of Texas, Southwestern. While at Southwestern, Dr. Gaffney also served as NASA payload specialist astronaut from 1984 to 1991. He flew aboard the space shuttle Columbia in 1991, performing multiple experiments examining physiological responses to micogravity. In 1992, he became a professor of medicine at Vanderbilt University, and remained there until his retirement in 2017. He continues to do patient safety research a guest professor at the Karolinska Institutet in Stockholm. In 2007, Dr. Gaffney began his 145th "orbit," this time aboard a sailboat. He has traveled more than 30,000 miles, with more to come.