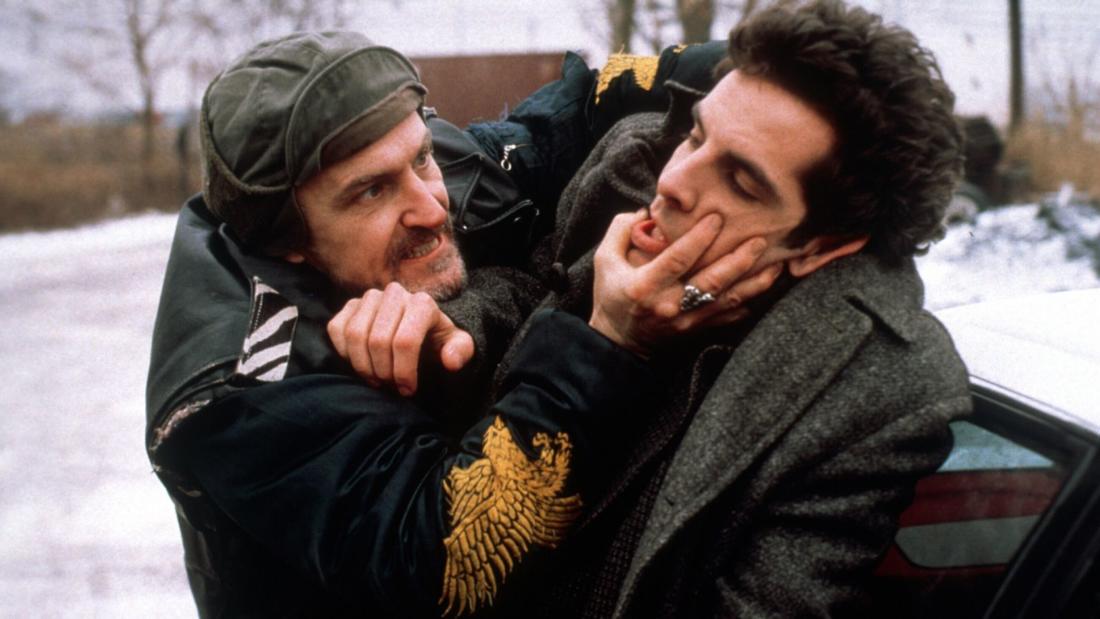 2019
with
Carl Zimmer
Award-winning New York Times columnist and science writer
Flirting with Disaster—

What DNA tests tell us about who we are
Program Description
Award-winning New York Times columnist and science author Carl Zimmer (She Has Her Mother's Laugh: The Power, Perversions, and Potential of Heredity) discusses the explosion of genetic testing and what it reveals about our ancestry. Presented as part of the National Week of Science on Screen.
Film Synopsis
A new father's road trip to find his own biological parents devolves into a farce of mistaken identities and wrong turns.
David O. Russell's acclaimed screwball comedy stars Ben Stiller as Mel Coplin, a new father who is determined to locate his biological parents. Accompanied by his wife (Patricia Arquette), his infant son, and a flighty adoption counselor (Téa Leoni), Mel sets off on a cross-country journey in search of his roots. Along the way, they are joined by a pair of ATF agents (Josh Brolin and Richard Jenkins); Mel's adoptive parents (Mary Tyler Moore and George Segal); and a host of other colorful characters.
Image courtesy of PHOTOFEST
About the Speaker
Carl Zimmer is the author of thirteen books about science. His newest book is She Has Her Mother's Laugh: The Power, Perversions, and Potential of Heredity. His column Matter appears each week in the New York Times.
Zimmer's writing has earned a number of awards, including the 2016 Stephen Jay Gould Prize, awarded by the Society for the Study of Evolution to recognize individuals whose sustained efforts have advanced public understanding of evolutionary science. In 2017, he won an Online Journalism Award for his series of articles in which he explored his genome. She Has Her Mother's Laugh was named a Notable Book of the Year by the New York Times Book Review. It was also selected for Publisher's Weekly Best Ten Books of 2018 and the 2018 shortlist for Baillie-Gifford Prize for Nonfiction. The Guardian named it the best science book of 2018.
A professor adjunct at Yale University, Zimmer is a familiar voice on programs such as Radiolab. He lives in Connecticut with his wife Grace and their children, Charlotte and Veronica. He is, to his knowledge, the only writer after whom a species of tapeworm has been named.