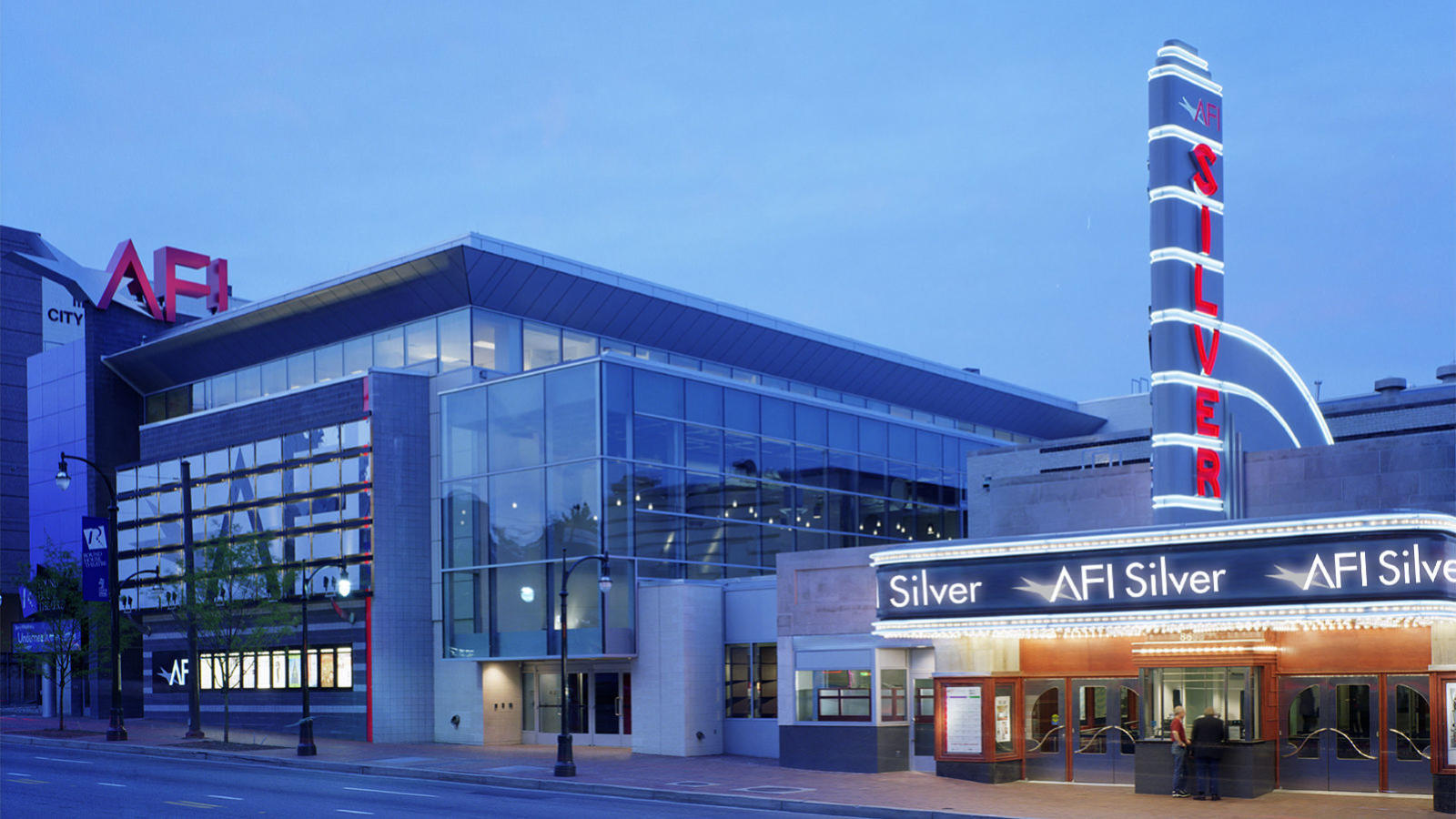 AFI Silver Theatre and Cultural Center
8633 Colesville Rd
Silver Spring, MD 20910
301-495-6700​
afi.com/silver
Created by the citizens of Montgomery County, Maryland, the AFI Silver Theatre and Cultural Center is dedicated to the artists, educators, and audiences of the world.
The AFI Silver presents the richness of American and world cinema, exploring all forms of the moving image in the digital era and seeing the screen itself as a source of literacy, learning, and vision for the future.
AFI is a national institute providing leadership in screen education and the recognition and celebration of excellence in the art of film, television, and digital media.
Increasingly, our notions about history, human relationships, scientific exploration, psychology, and art are influenced by watching movies. The AFI Silver Theatre and Cultural Center examines this phenomenon by presenting an unprecedented variety of film and video programming, augmented by filmmaker interviews, panels, discussions, musical performances, and other events that place the art on screen in a broader cultural context, while amplifying its power to engage and affect an audience.
The AFI Silver Theatre and Cultural Center is a state-of-the-art moving image exhibition, education, and cultural center. Anchored by the restoration of noted architect John Eberson's historic 1938 Silver Theatre, it also features 32,000 square feet of new construction housing two stadium theaters, office and meeting space, and reception and exhibit areas.
The exceptional technical facilities of the AFI Silver include film formats from 16 to 70mm, high-definition digital cinema video projection, broadcast quality video recording, and distance learning capabilities via satellite, fiber, and the Internet. Whether it's silent film at the proper frame rate with live musical accompaniment, 70mm wide screen spectaculars, or digital cinema, the AFI Silver offers state-of-the-art technology in each of its three theaters—with seating for 400, 200, and 75, respectively—as well as in its world-class conference room.