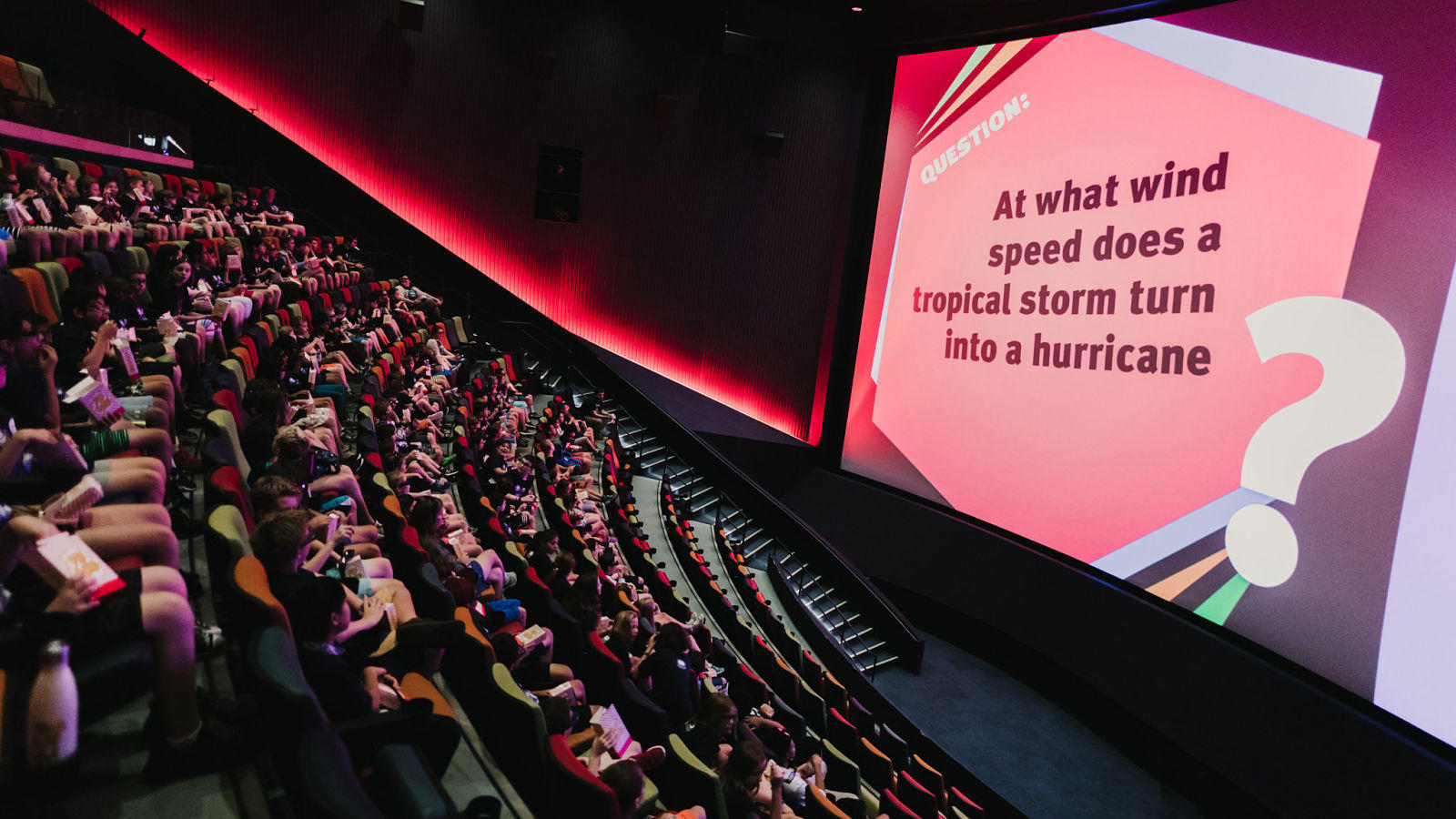 Carnegie Science Center
Carnegie Science Center (CSC) is one of the four museums of Carnegie Museums of Pittsburgh, founded in 1895 by industrialist Andrew Carnegie. CSC is one of the region's most popular visitor attractions and a hub of science, technology, engineering, and math education and career development programming. Approximately 540,000 people visit CSC every year to experience the excitement of science and technology through hundreds of hands-on exhibits, a traveling exhibit gallery, three live demonstration theaters, the historic USS Requin submarine, the Buhl Planetarium, and the Rangos Giant Cinema.
Opened in 1991 as a 70mm Omnimax dome theater, the newly converted Rangos Giant Cinema is a state-of-the-art, single screen theater with 270 seats, dual 4K digital laser projection, and Dolby Atmos sound. It is Pennsylvania's only designated Certified Giant Screen by the Giant Screen Cinema Association.
The Rangos Theater has been an integral part of CSC's mission to delight, educate, and inspire through interactive experiences in science and technology. The theater has often served as a gateway into exploration of other Science Center learning opportunities: exhibitions, educational programs, demonstrations, and STEM-focused events. Scholarships, as well as free and discounted admission programs, ensure that low- income and other underserved audiences have equitable access to this and other CSC resources. Films in the theater also have complemented Science Center exhibitions and been a catalyst for community dialogue around relevant scientific issues.