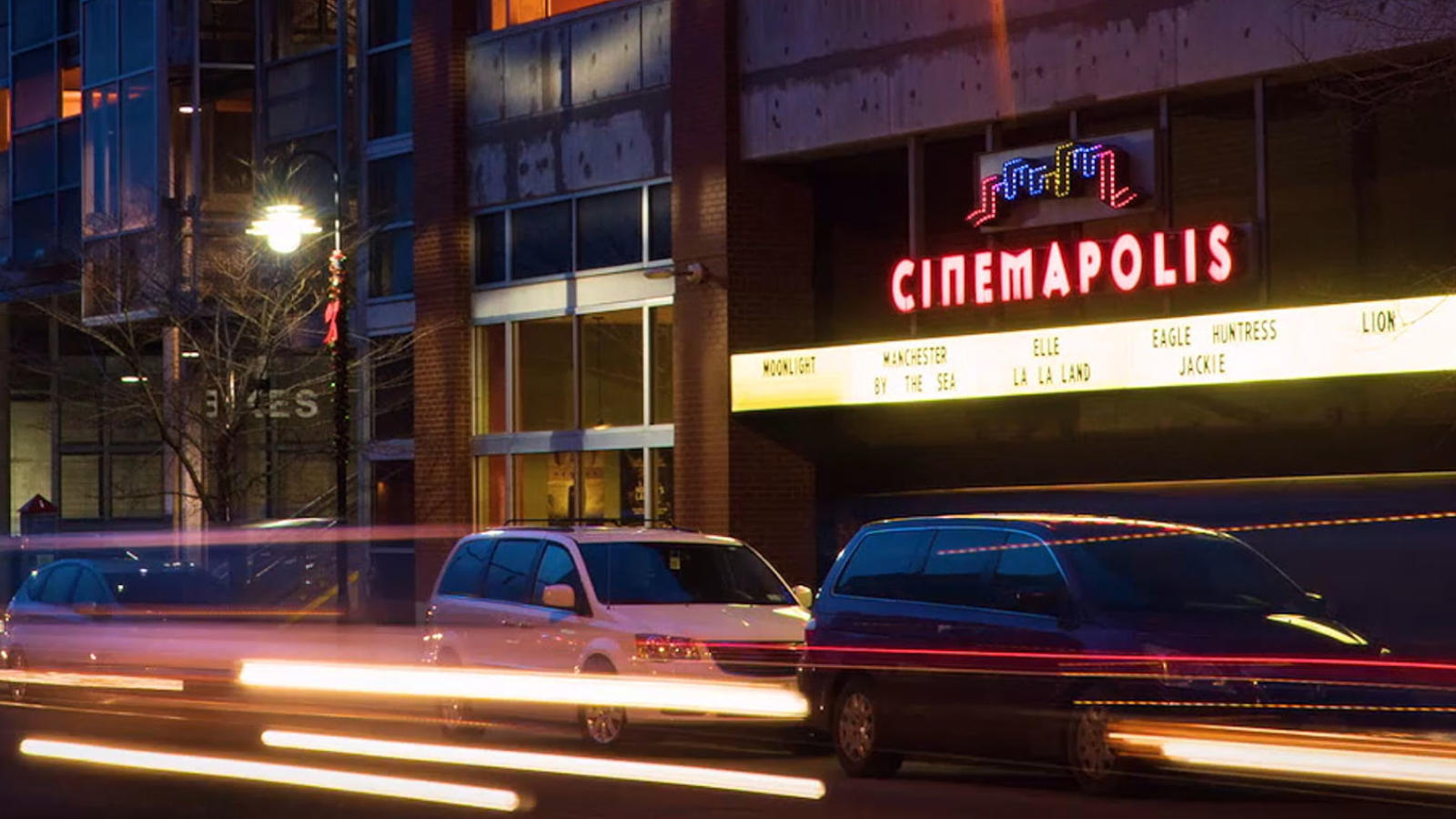 Cinemapolis
Opened in June 2009, Cinemapolis is a fully accessible five-screen theater that serves as a hub for independent film and cultural activity in Ithaca's vibrant downtown arts district. Programming first-run independent and international art cinema, Cinemapolis hosts more than 120 film screenings every week.
In 2012, facing the impending demise of 35mm projection for first-run independent film, we successfully tapped into community support and launched a campaign to raise funds for digital conversion. Completed in the fall of 2013, the conversion of all five auditoria to digital projection and sound has not only preserved the theater's ability to screen first-run films, it has opened up new opportunities to regularly integrate special events, film festivals, and locally produced projects. This flexibility has also resulted in an increased role for the theater as a site for community-oriented presentations and meetings.
We are often one of only a few theaters screening a given film in Upstate New York, and patrons come from as far afield as the North Country, the Capitol Region, and the Southern Tier of New York, as well as communities in Northern Pennsylvania. Our local audiences have a strong contingent from the staff, faculty, and students of both area campuses.

This combination of location, facility, and technology strengthens our ability to fulfill our mission to inspire central New York residents to explore the power of film to entertain, educate, and to celebrate the human experience.
Image by Well Said Media