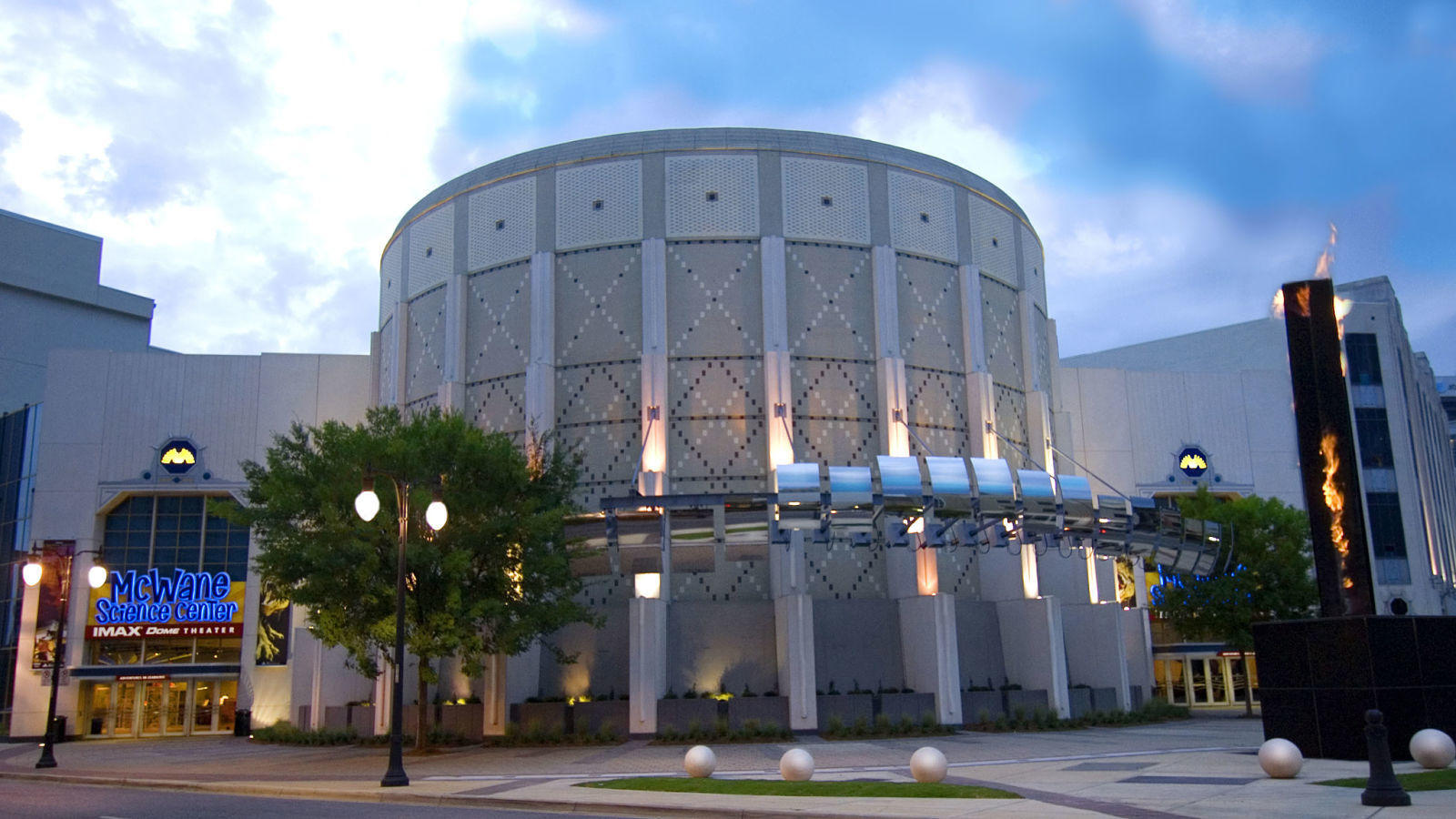 McWane Science Center
200 19th St N
Birmingham, AL 35203
205-714-8300​
mcwane.org
McWane Science Center is a not-for-profit science museum located in Birmingham, Alabama. McWane was founded in 1992, and we opened our doors to the public in 1998. The year 2018 marks the 20th anniversary of our opening, and since our inception, we have:
Served as a contributor to the science education and literacy of our children and community.
Provided a safe, stimulating environment for families to explore, learn, and make memories with their children.
Demonstrated that science and science learning can be fun and engaging.
Functioned as a major catalyst and contributor to the incredible transformation that our Greater Birmingham area is now experiencing.
Since opening, we have served almost 7 million visitors, welcoming an average of 360,000 visitors annually. McWane's service base spans all age ranges, races, genders, ethnicities, and socioeconomic statuses. Primarily, we attract children/students—ages pre-kindergarten through early middle school—as well as their families/caregivers, teachers, and educational groups. We also have a strong base of young adult supporters that attend and participate in after-hours events throughout the year.

McWane Science Center has two screens, our 250-seat IMAX Dome Theater and our 106-seat Rushton Science Theater.