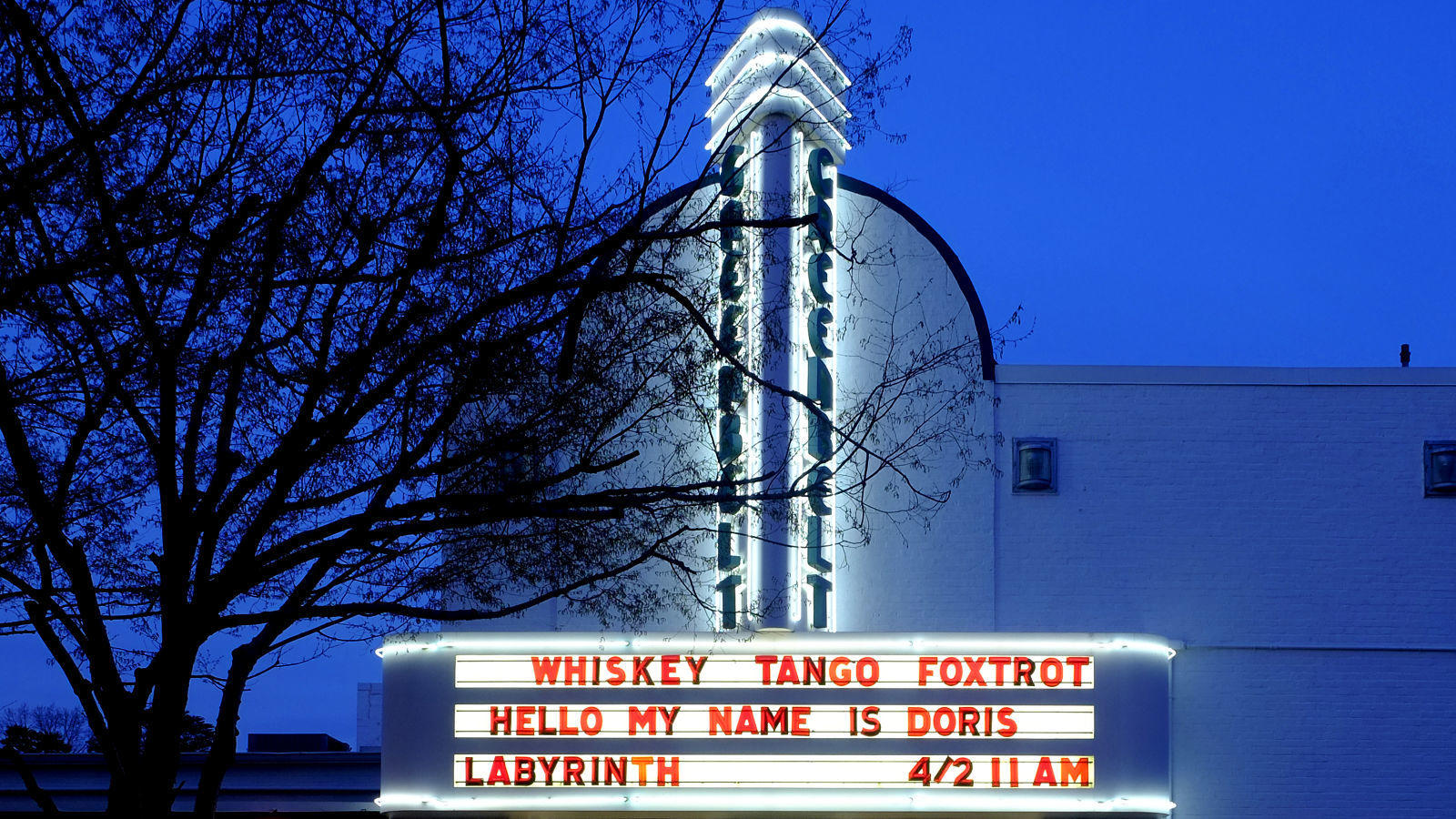 Old Greenbelt Theatre
Photo by Michael G. Stewart
The Old Greenbelt Theatre is a single screen movie theatre located in the heart of Greenbelt, Maryland, showing contemporary films in addition to offering a schedule of diverse and community-based film programming. 
Completed in 1938, the theatre is an iconic building in Greenbelt, a federally planned New-Deal-era community. The core of Old Greenbelt was declared a National Historic District in 1997, with the theatre a prominent reminder of a bygone era of cinema as well as a living institution whose values of community service and collective responsibility continue to be pertinent and valuable.
Remodeled in 2014-2015 by the City of Greenbelt, today the theatre has 363 seats, a 40' CinemaScope screen, two Simplex XL 35mm projectors, a Christie 4K digital projector, and a Dolby Digital 5.1 sound system. In 2015, Friends of Greenbelt Theatre--made up of Greenbelt residents and regional representatives who are all dedicated to diverse entertainment and educational cinematic experiences--signed a contract with the City of Greenbelt to manage the operations of the Greenbelt Theatre as a community-based nonprofit.

The Friends of Greenbelt Theatre's mission is to become a center for film culture in Prince George's County by revitalizing the Greenbelt Theatre as a cultural and social hub and by maximizing the theatre's potential as an economic and cultural driver.

This mission relies on a vibrant programming schedule of independent, art house, repertory, and educational content. Running the theatre as a nonprofit will make the theater more modern, nimble, and more able to respond quickly to industry and community needs and concerns. That this model represents a return to pioneer Greenbelt ideals is a heartening endorsement of those ideals, which in many ways are more modern than ever.