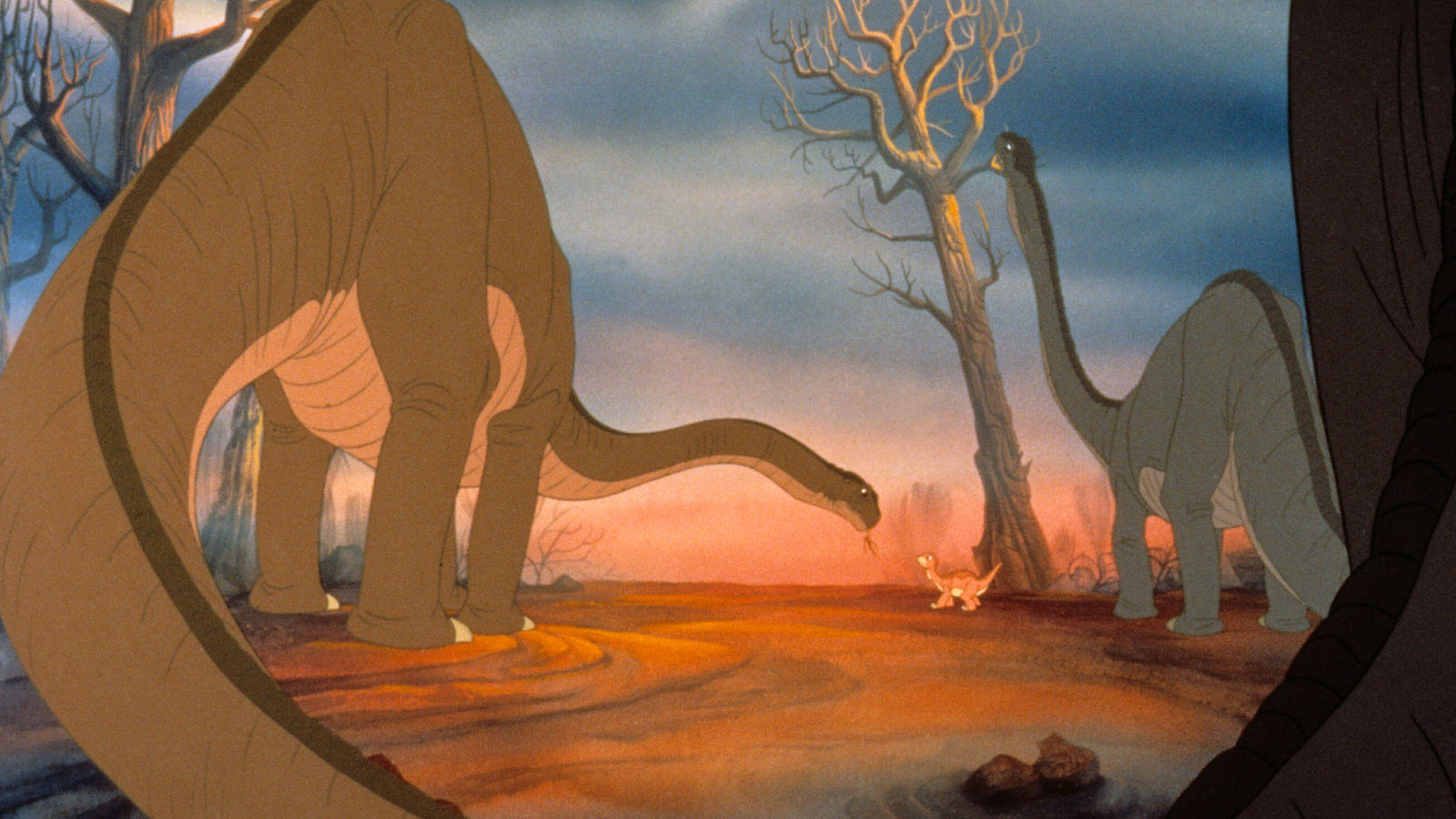 The Land Before Time
Film Synopsis
After an earthquake, an orphaned brontosaurus teams up with other young dinosaurs in order to reunite with their families in a plentiful valley.
Littlefoot, a young brontosaurus, is orphaned after his mother dies protecting him from a vicious T. rex. With her last breath, she tells him how to get to the legendary Great Valley, where he will be reunited with others of his kind. With his triceratops friend Cera, Littlefoot sets out for the fabled land, meeting new friends along the way—and being tracked by the killer dinosaur that mortally wounded his mother. Recommended age: 6+

Read the Commonsense Media review here.

Photo courtesy of PHOTOFEST