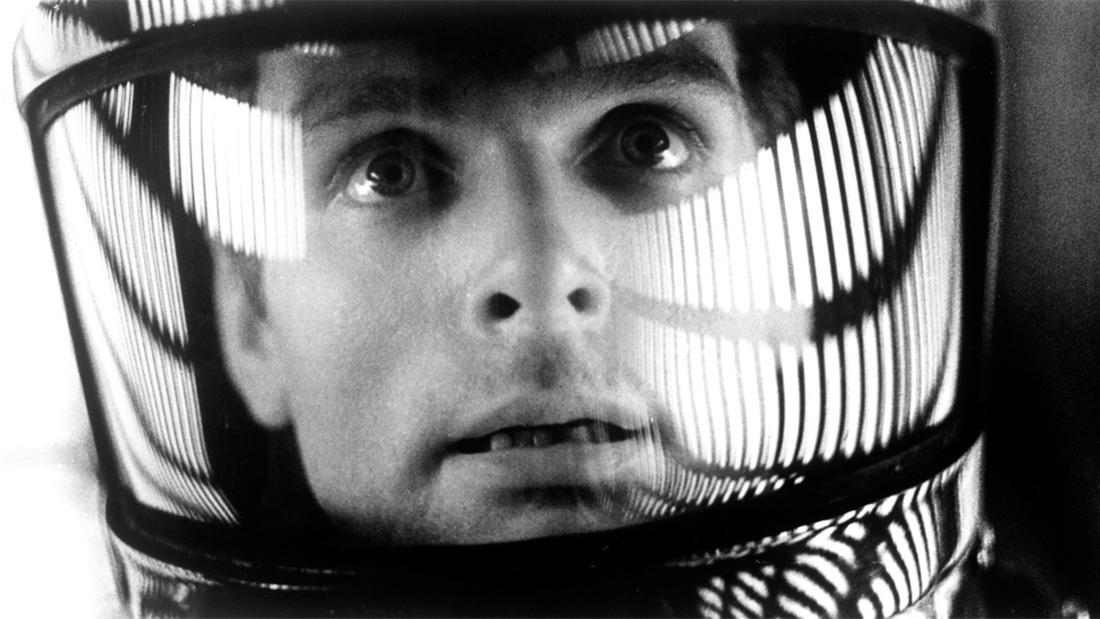 2017
with
Susanne Still
Director of the Machine Learning Lab, University of Hawai'i at Mānoa
and
Song K. Choi
Professor of Autonomous Systems Engineering, University of Hawaiʻi at Mānoa
and
Kyle Oba
Owner/Programmer, Pas de Chocolat
2001: A Space Odyssey—

The promise and pitfalls of artificial intelligence
Program Description
A conversation with professionals and scholars working with and researching artificial intelligence
Film Synopsis
Humanity finds a mysterious, obviously artificial object buried beneath the Lunar surface and, with the intelligent computer HAL 9000, sets off on a quest.
Dr. Dave Bowman (Keir Dullea) and other astronauts are sent on a mission to discover the origin of a mysterious monolith discovered beneath the Lunar surface. As the team heads toward Jupiter, their ship's computer system, HAL, begins to display increasingly strange behavior, leading to a tense showdown between man and machine that results in a mind-bending trek through space and time. Director Stanley Kubrick's adaptation of Arthur C. Clarke's best-selling book is a landmark production, perhaps the most respected science-fiction film of all time. The groundbreaking special effects and trippy visuals offer a mix of imagination and science, and the film itself serves as a profound commentary on man's relation to machines, the universe, and life itself.
About the Speaker
Dr. Susanne Still is professor of information and computer sciences at the University of Hawaiʻi at Mānoa and the director of the university's Machine Learning Lab. She received her PhD in physics from the Swiss Federal Institute of Technology (ETH) in Zürich, Switzerland. Prior to joining UH, she worked at Princeton University in theoretical biophysics. Dr. Still is a member of the Foundational Questions Institute. She is best known for contributions at the interface between physics and computer science. Her work illuminates how fundamental thermodynamic limits to information processing determine optimal strategies for representing data, leading directly from physics to learning algorithms. Her research at UH balances fundamental science with applied machine learning, including applications in finance and volcanism.
Dr. Song K. Choi received his BS, MS, & PhD in Mechanical Engineering from Worcester Polytechnic Institute, Carnegie Mellon University, and University of Hawaiʻi at Mānoa, respectively. His specialization is in robotics with an emphasis in unmanned systems, automatic control systems, autonomous vehicle design, novel sensor systems, alternative/renewable power sources, and graphic monitoring systems for unmanned vehicles with emphasis on underwater technologies. He returned to Hawaiʻi in 1991 and has been a professor of Autonomous Systems Engineering in the Department of Mechanical Engineering, and has published multiple papers in his arenas of expertise. He has been the assistant dean for the College of Engineering since 2004 and has been working with various primary, middle, and high schools in the State in promoting STEM education through robotics. He is a co-founder and president of Marine Autonomous Systems Engineering, Inc., a Hawaiʻi-based spin-off company specializing in autonomous marine technologies. He is an active member of several engineering and philanthropic societies and serves as a board member on several technology and education organizations.
Kyle Oba is part of the design-and-technology duo Pas de Chocolat. He works with organizations to assess technology needs through collaborative research, design, and development activities. Pas de Chocolat was a participant in the Honolulu Museum of Art's CLASSIFIED program, a multidisciplinary look at art and surveillance.