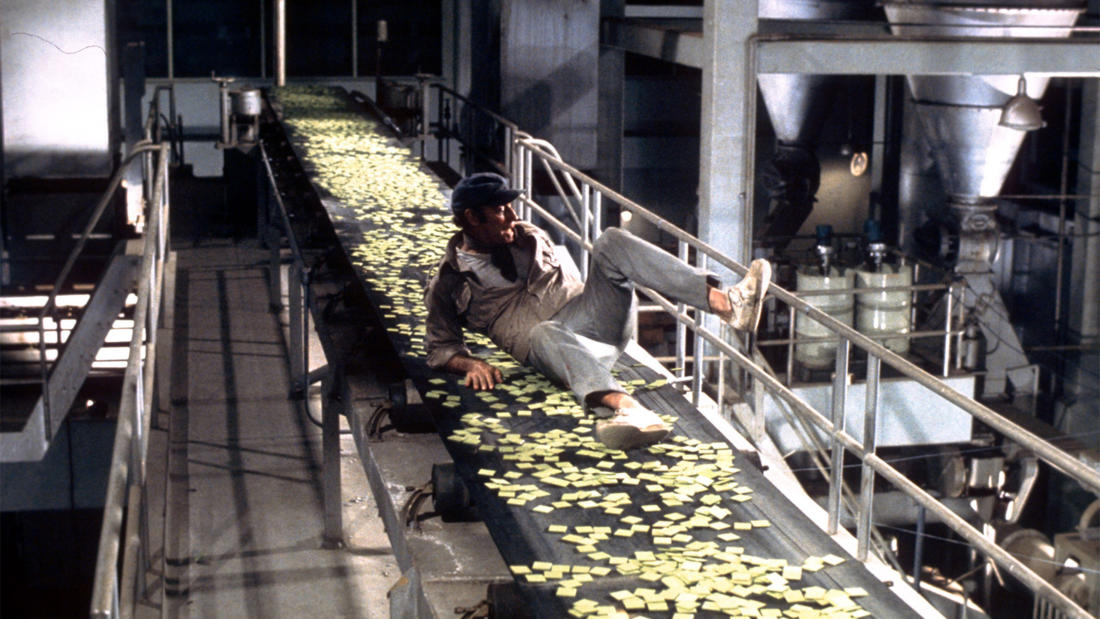 2017
with
Dr. Tim Crews
Director of Research and Lead Scientist, Ecology Program, The Land Institute
Soylent Green—

Global Food Security (Double Feature)
Program Description
A discussion of recent research in natural systems agriculture and implications for global food security.
Film Synopsis
With the world ravaged by the greenhouse effect and overpopulation, an NYPD detective investigates the murder of a CEO with ties to the world's main food supply.
The year is 2022. The population of New York City has exploded to over 40 million residents, crammed into tiny apartments, all battling for food. While the wealthy hoard meat, fruit, and vegetables, the have-nots survive on factory-made food produced by a corporate monolith, whose latest product is the mysterious Soylent Green. Although Soylent Green is touted as containing "high-energy plankton," a tough homicide detective named Thorn (Charlton Heston) finds reason to believe otherwise when he is assigned to investigate the mysterious death of wealthy lawyer William R. Simonson (Joseph Cotten). Initially distracted by such luxuries as Simonson's contraband bourbon, air-conditioning, and mistress, Thorn soon discovers the late man's deep-seated ties to the Soylent Corporation, which appear to have troubled his conscience during the last days of his life. As he delves deeper into the investigation, he stumbles upon the horrifying origins of Soylent Green.
About the Speaker
Dr. Tim Crews is the director of research and lead scientist in the Ecology Program at The Land Institute. Crews first visited The Land Institute in 1981 after reading New Roots for Agriculture as an undergraduate majoring in agroecology at University of California, Santa Cruz. Over the next three decades, he pursued a doctorate degree at Cornell, carried out a postdoctoral fellowship at Stanford, and developed an agroecology program at Prescott College in Northern Arizona. But all along he continued to track the work of The Land Institute, and in 2000 began to collaborate directly. In 2012, Crews joined the staff as director of research and ecologist. He helps facilitate and coordinate research efforts of his colleagues, and conducts work on the ecosystem functions performed by soils.