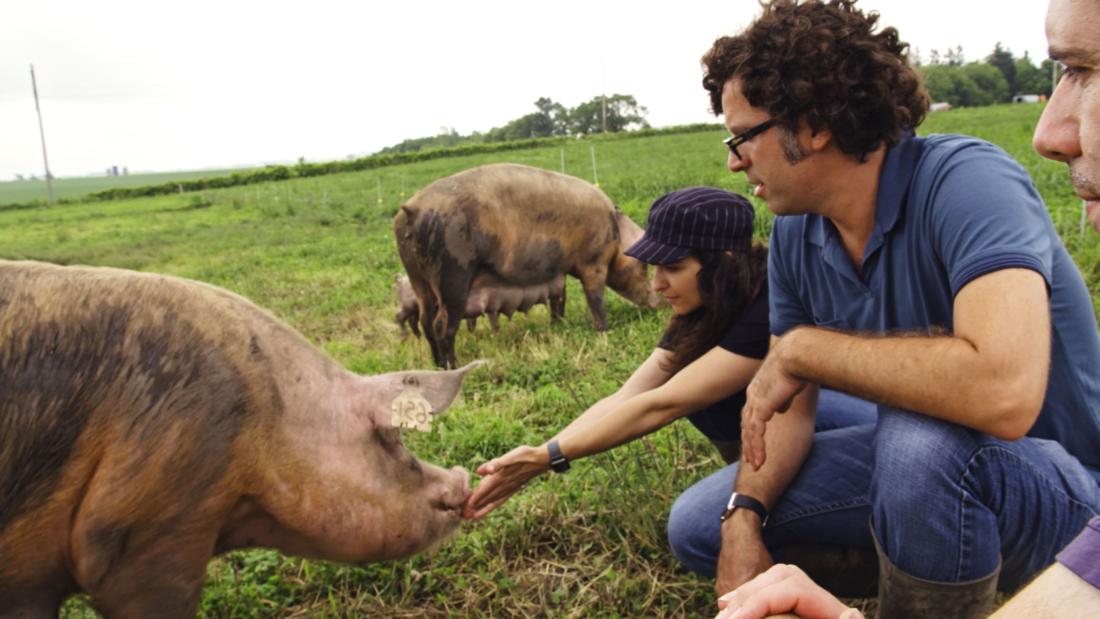 2017
with
Dr. Tim Crews
Director of Research and Lead Scientist, Ecology Program, The Land Institute
At the Fork—

Global Food Security (Double Feature)
Program Description
A discussion of recent research in natural systems agriculture and implications for global food security.
Film Synopsis
An omnivore grapples with the moral aspects of farming animals for food and explores what goes on at a large-scale American farm.
Filmmaker and omnivore John Papola, together with his vegetarian wife, Lisa, offer up a look at how farm animals are raised for consumption. With unprecedented access to large-scale conventional farms, Papola seeks answers to the questions behind every hamburger, glass of milk, and baby-back rib. What he discovers are not heartless industrialists, but America's farmers — real people who, along with him, are grappling with the moral dimensions of farming animals for food.
About the Speaker
Dr. Tim Crews is the director of research and lead scientist in the Ecology Program at The Land Institute. Crews first visited The Land Institute in 1981 after reading New Roots for Agriculture as an undergraduate majoring in agroecology at University of California, Santa Cruz. Over the next three decades, he pursued a doctorate degree at Cornell, carried out a postdoctoral fellowship at Stanford, and developed an agroecology program at Prescott College in Northern Arizona. But all along he continued to track the work of The Land Institute, and in 2000 began to collaborate directly. In 2012, Crews joined the staff as director of research and ecologist. He helps facilitate and coordinate research efforts of his colleagues, and conducts work on the ecosystem functions performed by soils.