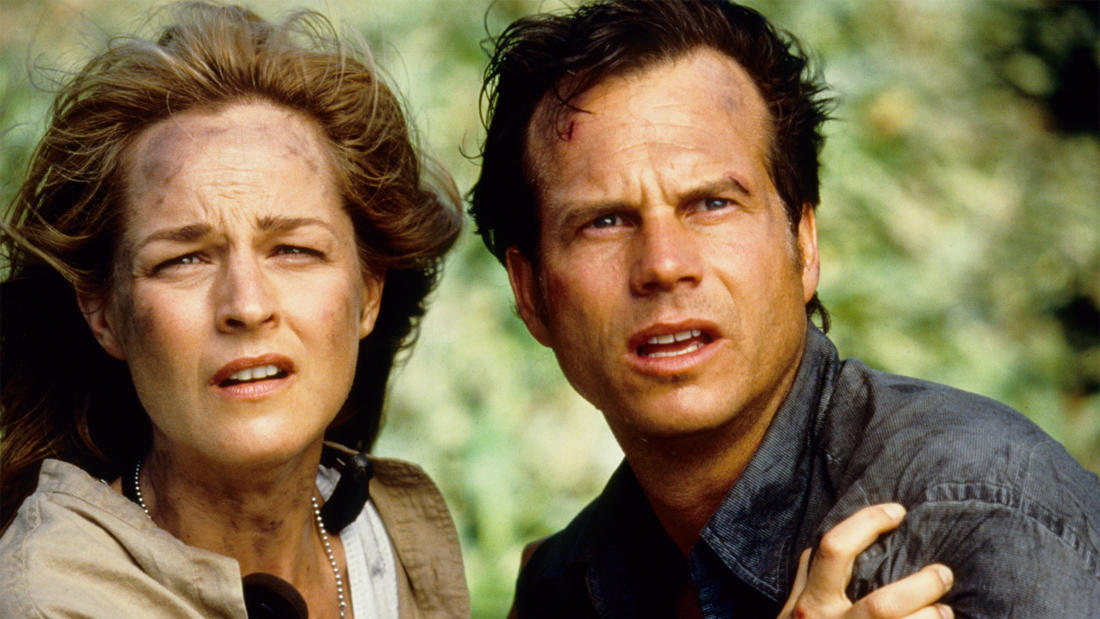 2017
with
Brad Ketcham
Lead Meteorologist, National Weather Service, Wichita, KS Field Office
and
Ron Fent
Producer/Director, "That Seventies Storm: Chasing Tornadoes Through Time"
Twister—

Twister? It's Not a Game in Kansas
Film Synopsis
Bill and Jo Harding, advanced storm chasers on the brink of divorce, must join together to create an advanced weather alert system by putting themselves in the crosshairs of extremely violent tornadoes.
As a powerful storm approaches, university professor Dr. Jo Harding (Helen Hunt) and an underfunded team of students prepare the prototype for DOROTHY, a groundbreaking tornado data-gathering device conceived by her soon-to-be ex-husband, Bill (Bill Paxton). When Jo tells Bill that the device is ready for testing—and that their privately funded rival Dr. Jonas Miller (Cary Elwes) has stolen the idea and built his own—Bill rejoins the team for one last mission. In a race against time, the estranged couple finds themselves in the crosshairs of one of the most violent and powerful storms ever recorded.
About the Speaker
Brad Ketcham is the lead meteorologist for the National Weather Service in the Wichita, Kansas, field office.

Ron Fent has been shooting film and video his whole life, and graduated in Radio-TV-Film from the University of Kansas in 1985. He has worked as a singer-songwriter, stage actor, film crew, photojournalist, and production crew for live television newscasts. He is the producer/director of the feature-length documentary, That Seventies Storm: Chasing Tornadoes Through Time.