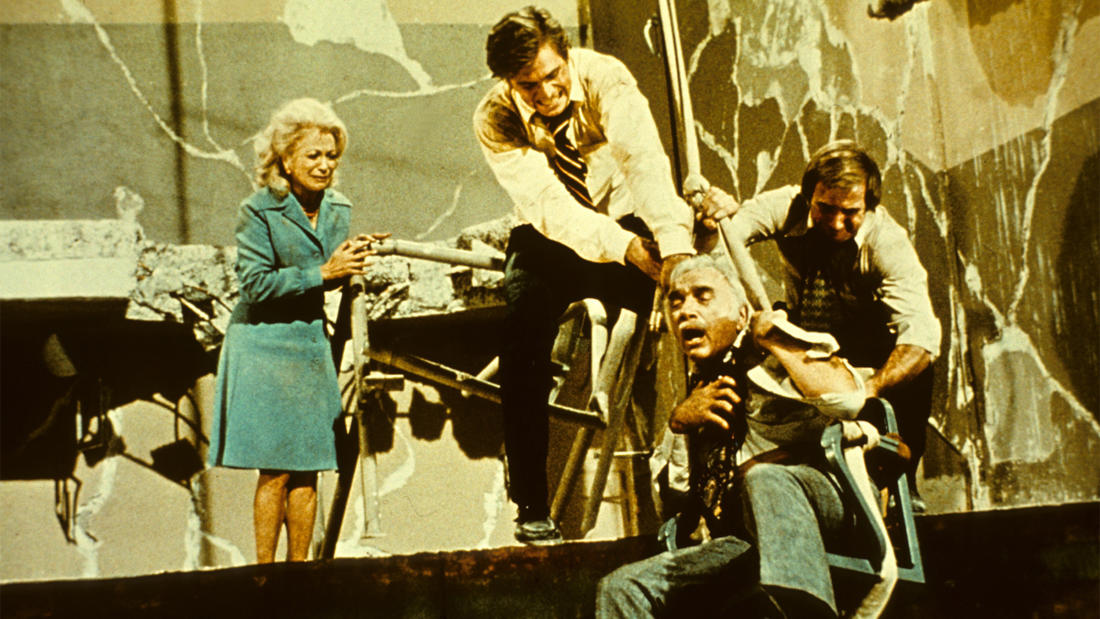 2018
with
Rex Buchanan
Director Emeritus, Kansas Geological Survey
Earthquake—

A whole lot of quaking going on
Program Description
Geologist Rex Buchanan discusses recent earthquakes in Kansas, the issue of man-made seismicity, and how Kansas is responding to both.
Film Synopsis
When a major earthquake hits Los Angeles, the various residents of the city cope with the chaos and destruction.
Construction engineer Stuart Graff (Charlton Heston) is estranged from his jealous and possessive wife, Remy (Ava Gardner), and has an affair with Denise Marshall (Geneviève Bujold), the widow of a co-worker. Meanwhile, Remy tries to persuade her father, Sam Royce (Lorne Greene), who is Stuart's employer, to use his influence to end her husband's affair. Also in the mix are rogue policeman Lew Slade (George Kennedy), perverted grocery store manager Jody (Marjoe Gortner) and the object of his affections, Rosa Amici (Victoria Principal), and daredevil motorcyclist Miles Quade (Richard Roundtree). The lives of all these people are devastated when a major earthquake rips through Los Angeles and reduces the city to ruins.