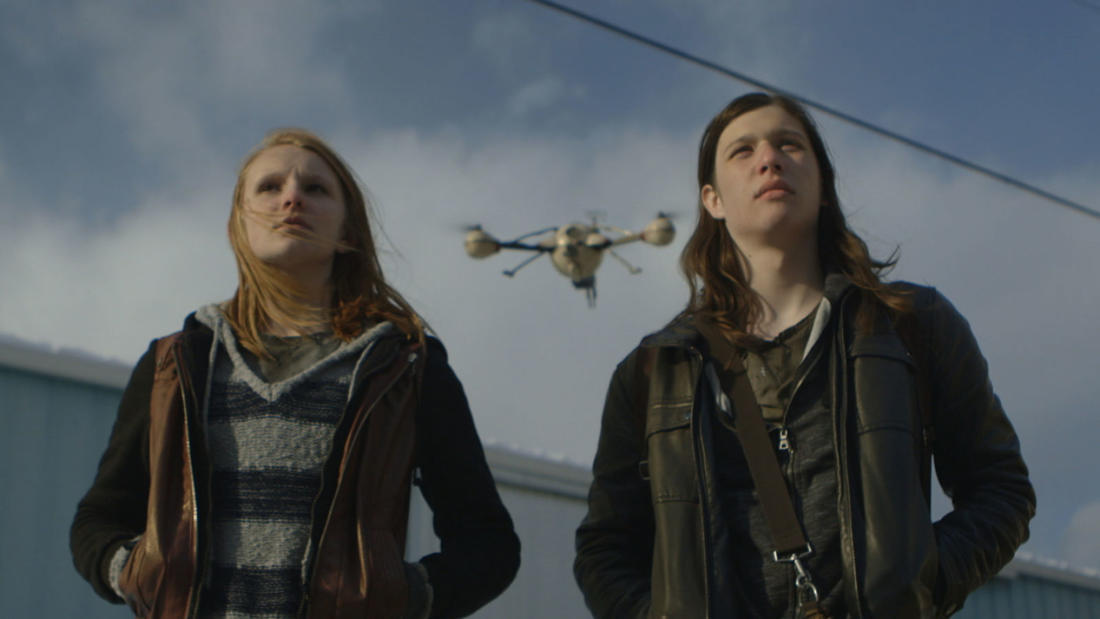 2018
with
David Burchfield
Assistant Professor, Unmanned Aircraft Systems Program, Kansas State University Polytechnic Campus
and
Doug Armknecht
Director of BEAUTY AND BOUNTY
Rotor DR1—

Drones: Practical to artistic use in the USA
Program Description
Following the film, drone expert David Burchfield and award-winning filmmaker and drone pilot Doug Armknecht host a screening of Armknecht's film "Beauty and Bounty," winner of the 2017 InterDrone Film Festival's Grand Prize, and lead a discussion about the wide-ranging uses of drones in the US today.
Film Synopsis
In a post-apocalyptic world in which 90 percent of the human population is dead or missing and drones fill the sky, a 16-year old boy sets out to find his father with his DR1 drone companion.
In this community-collaborated feature film, developed and produced by an online network of thousands of drone enthusiasts, survivors of a cataclysmic viral epidemic struggle to rebuild and reconnect with the world they've lost. Autonomous drones, originally meant to deliver vaccinations for the deadly disease, now wander aimlessly through the sky and are hunted for their parts and power sources. But when a 16-year-old boy named Kitch stumbles on a peculiar drone named DR1, clues about his lost father begin to surface and lead him on an incredible journey.