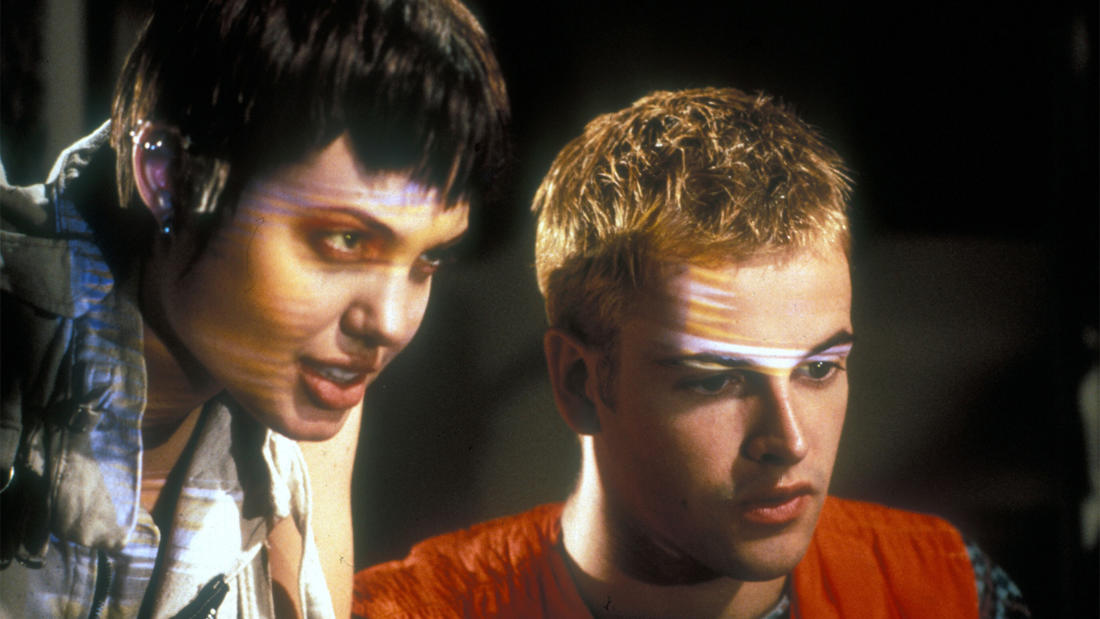 2019
with
Brian Behlendorf
Executive Director, Hyperledger; Chairman of the board, Electronic Frontier Foundation; Founding member, Apache Software Foundation
Hackers—

Hackers, hacking, and the Wild Web frontier we've lost
Program Description
Visionary computer programmer Brian Behlendorf, a leader of the open-source software movement, discusses coding, hacking, and what's been gained and lost as the World Wide Web has evolved.
Film Synopsis
A mischievous group of misanthropic, teenage computer whizzes find themselves in over their heads when they hack into a major corporation's files and become privy to a nefarious embezzlement scheme.
In this wild cyber-thriller, hacking genius Dade "Zero Cool" Murphy (Jonny Lee Miller) is the new kid in a New York City high school, where he falls in with a group of fellow elite teen hackers. This corps of Nintendo-generation, videogame-loving "keyboard cowboys" likes to wreak some good-natured cyber havoc—until they encounter The Plague (Fisher Stevens), an evil former hacker turned head of computer security at a multinational conglomerate. When they learn that The Plague is plotting to frame them for his own nefarious crimes, the young computer whizzes devise a plan to bring him down ("Hackers of the world unite!"). Murphy's zany cohorts include the tough-talking Kate (Angelina Jolie), a.k.a. Acid Burn, and resident wild man Cereal Killer (Matthew Lillard).
About the Speaker
Brian Behlendorf is Executive Director of Hyperledger, an open source blockchain software collaborative hosted by the Linux Foundation. He has started multiple tech companies in his career, including Organic Online and CollabNet, and was an early employee at Wired Magazine. Brian also played a key role in founding the Apache Software Foundation, home of the Apache web server project that at one point served more than 2/3rds of the web. Brian also worked in the Obama administration on open government and open source software issues, and as CTO for the World Economic Forum in Geneva. Currently he serves as Chairman of the board of the Electronic Frontier Foundation and on the board of the Mozilla Foundation. He lives in the SF Bay Area with his wife and daughter, 16 chickens, 4 ducks, 3 goats, 2 cats and a small dog named Bento.