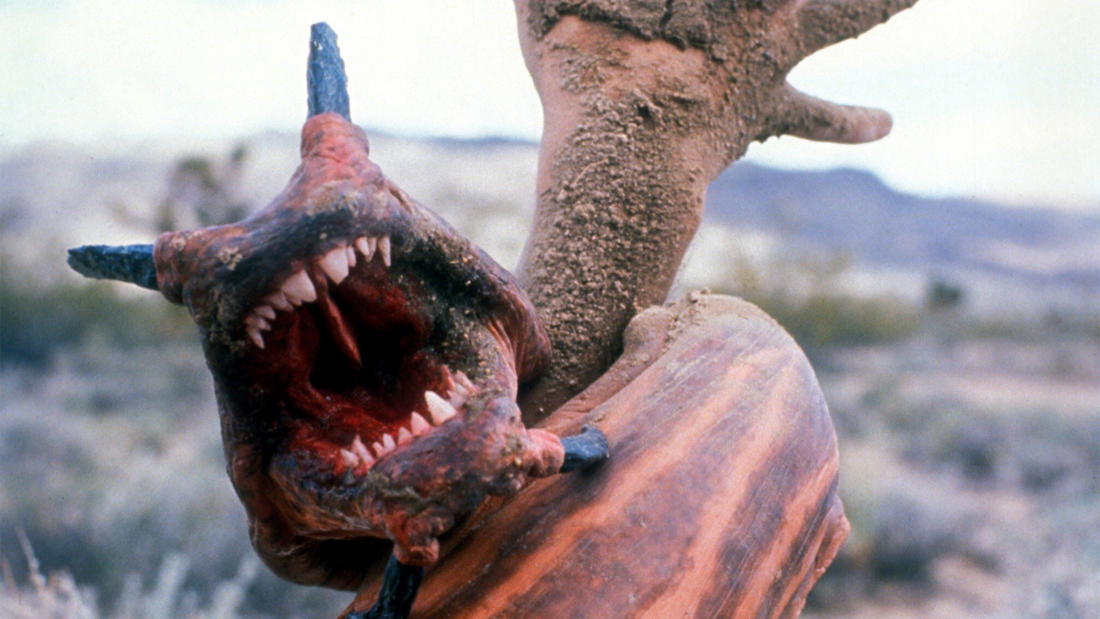 2019
with
Lori Dengler
Professor of Geology emeritus, Humboldt State University
Program Description
Earthquake expert Dr. Lori Dengler explains our vibrating Earth, its subsurface structure, the geological importance of the area in which Tremors was filmed, and "some of the fantastic things we've learned that are even more amazing than science fiction."
Film Synopsis
Natives of a small isolated town defend themselves against strange underground creatures, which are killing them one by one.
Handymen Val McKee (Kevin Bacon) and Earl Bassett (Fred Ward) are tired of their dull lives in the small desert town of Perfection, Nevada. But just as the two try to skip town, they happen upon a series of mysterious deaths and a concerned seismologist (Finn Carter) studying unnatural readings below the ground. With the help of an eccentric couple (Reba McEntire, Michael Gross), the group fights for survival against giant, worm-like monsters hungry for human flesh. Part modern horror-thriller, part tribute to 1950s low-budget sci-fi films, this is the first installment of the Tremors franchise.
About the Speaker
Dr. Lori Dengler is an emeritus professor of geology from Humboldt State University, with expertise in tsunami science and regional earthquakes. She's been part of post-earthquake/tsunami reconnaissance studies to Japan, Indonesia and other parts of the world, co-authored a post-tsunami survey guide for the international tsunami community, and continues to be involved with research and outreach projects on the North Coast.